---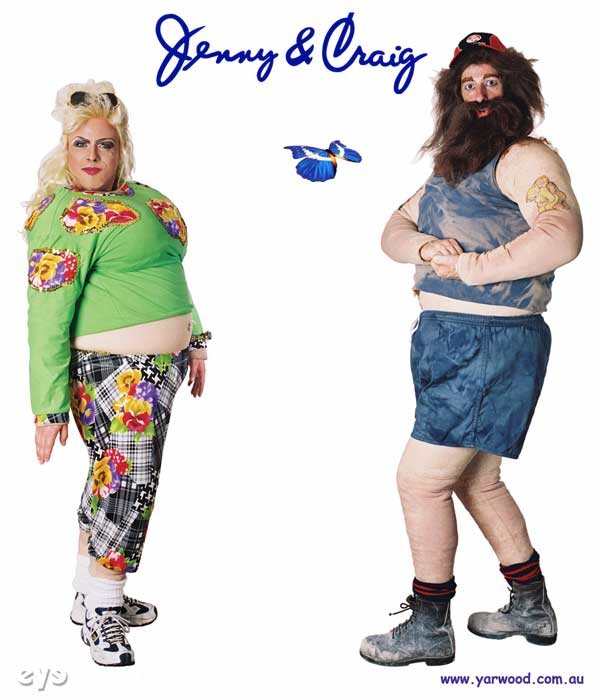 Are you too LAZY commit to long hours at the gym on the treadmill to NOWHERE?
Did the latest Hollywood Melanie Griffith fad diet leave you ravenous for some cheap, nasty fast food takeaway?
Is there one, two or at least three size 4 Lara Thynn Boyles screaming to get out?
Is your nose too big or too crooked?
Does your face look like a half sucked mango?
Well we have the SOLUTION for you!
No more sweaty sports clothes!
No more boring hippy weight loss rabbit food!
No more be the brunt of cruel remarks at the beach or mall!
NO MORE PAPER BAGS!! NO MORE VOMITTING!!
Just enrol in our no obligation, no care, no responsibility routine.
- the ULTIMATE EXTREME
2 hour Mardi Gras nip/tuck, fat club,
queer eye metamorphosis makeover survivor reality
renovation rescue backroom blitz exercise program experience.
Lose up 40 kilograms of excess flab in 2 hours using the latest proven scientific procedures and technology, GUARANTEED!
No more wasted time and effort!
Eat and drink what you like, when you like, where you like!
No more hunger pangs! NO MORE GUILT!
BE DANNII MINOGUE GORGEOUS IN ONLY 120 MINUTES!
YES, you can have all this and MORE (or LESS so to speak)!